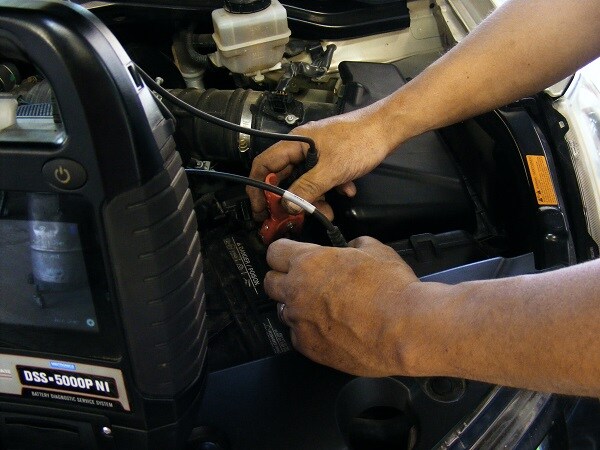 THE RIGHT FIT
Should you need to replace your vehicle's battery, we proudly offer a wide range of Nissan 
automotive batteries for a great combination of longevity, power, and price. An Nissan battery 
is sure to be the right size for your vehicle, offering the correct reserve capacity and necessary 
cold-cranking amps to start your engine. 
Don't wait until your battery dies- have us check your battery's health.
Batteries wear out over time, but issues such as improperly connected accessories, infrequent 
startup, hot temperatures, and high cranking currents caused by freezing temperatures 
(32 degrees Fahrenheit or colder) can lead to battery failure.
Vehicle batteries last 3-5 years on average depending on a number of factors, including 
driving habits and climate. In general, warmer climates will shorten the life of a battery. Also, 
long periods of time spent in a discharged state tend to increase damage due to sulfation.