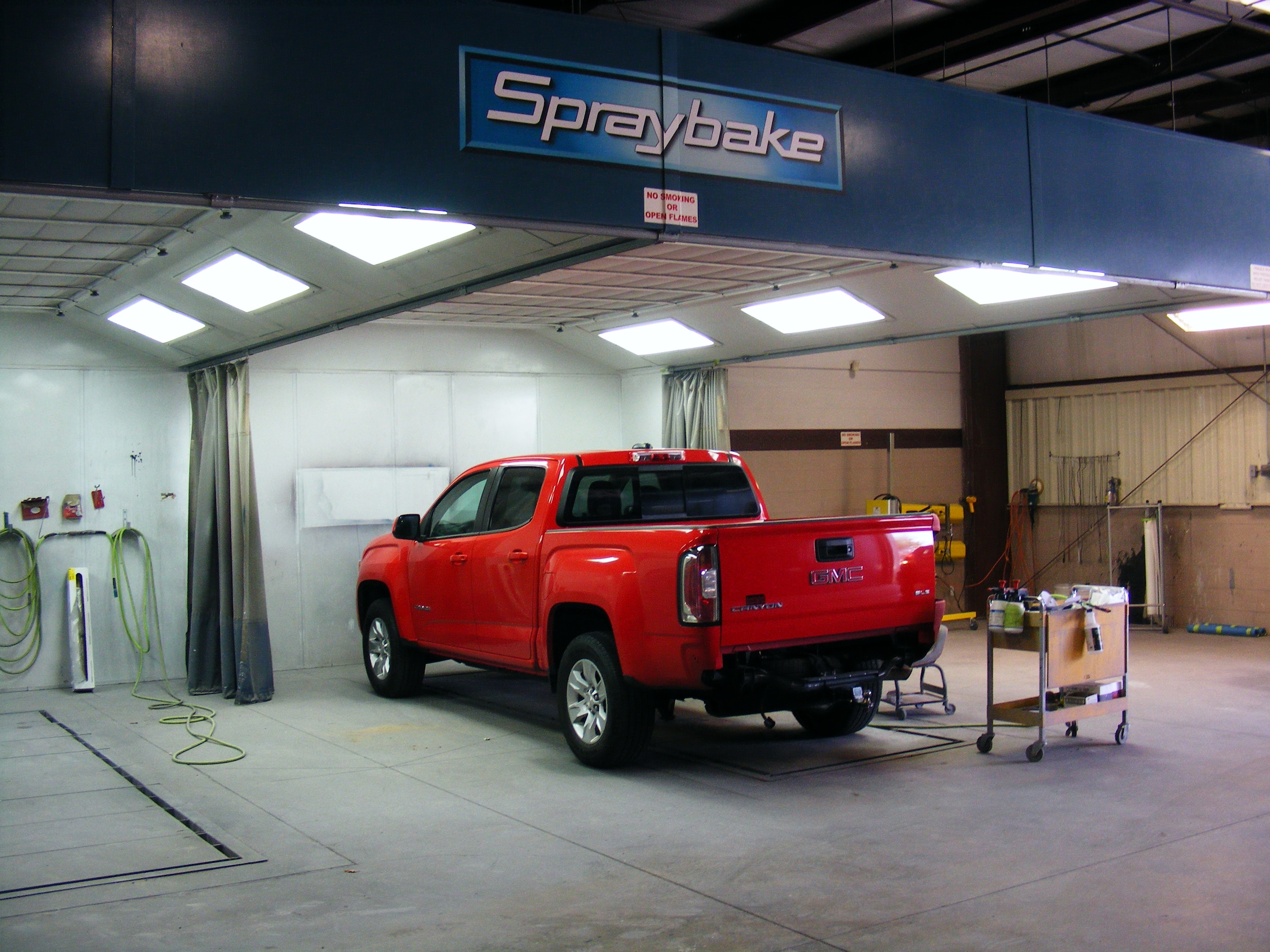 Hutchinson Auto Body Shop and Collision Repair

It doesn't matter how careful you are on the road. Accidents sometimes happen even in the most unexpected situations. If no one was injured during the collision, the chances are high that your vehicle suffered damage in one way or the other. And you need an auto shop that you can rely on to fix your vehicle fast, honestly and reliably. Well, we are here to make the process as smooth as possible. At Hutchinson Auto Body Shop, we have a solution to get you back on the road as soon as possible. For many decades, we have specialized in auto body work and collision repairs. We offer the best quality services. Furthermore, our certified technicians have the experience to deliver exceptional repair services. We use the latest equipment to deliver prompt and top-quality work. Your safety, as well as the integrity of your car, remains our biggest priorities. We only use manufacturer approved parts to restore your vehicle to its pre-damage condition. We are capable of helping you through every step of the repair process. We are proud to be associated with superb customer service, fast turnaround times, and reliability
Hutchinson KS Auto Body Repair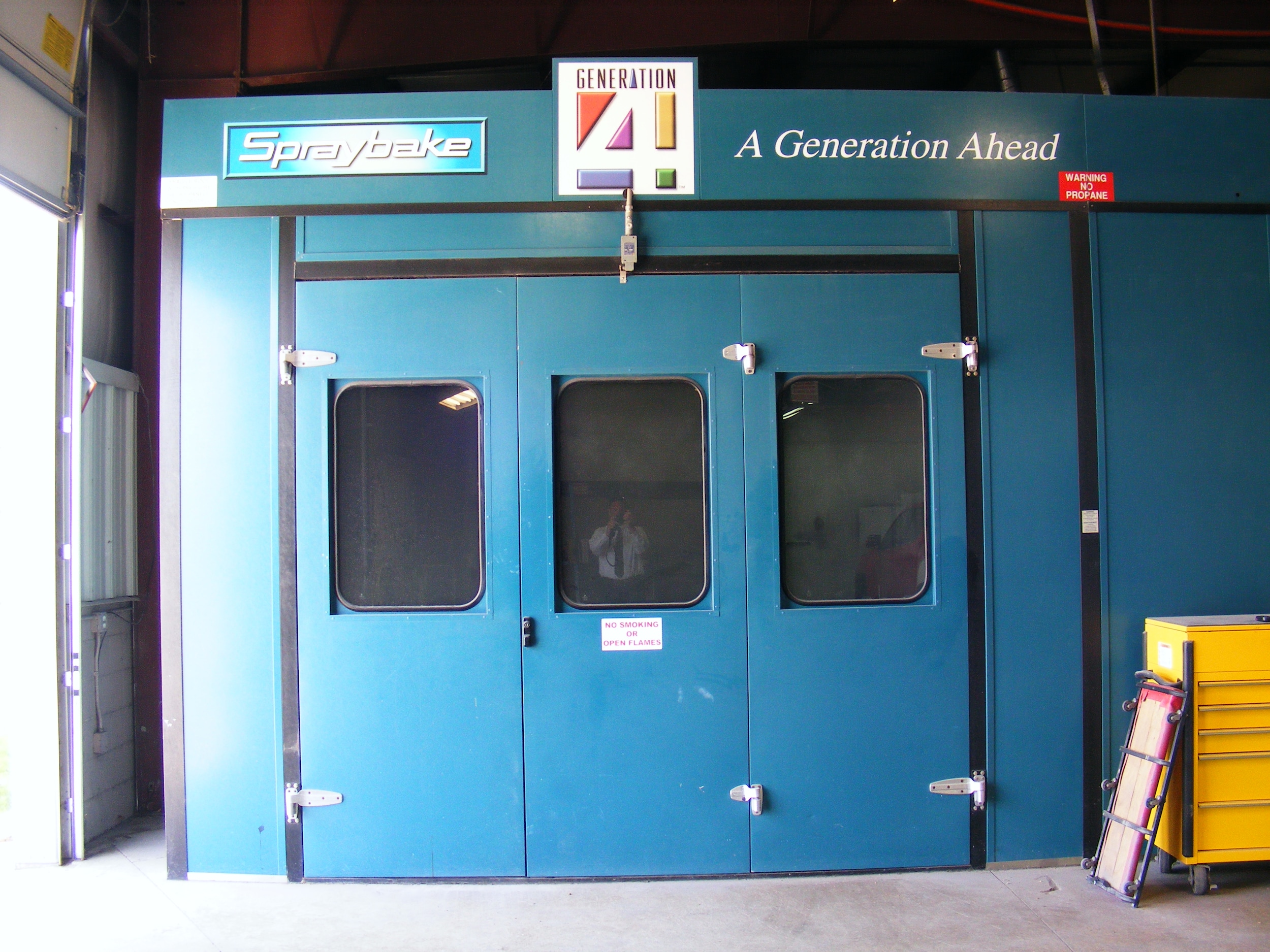 Whether you are just looking for custom paint or you need frame repairs, the experienced and friendly staff at Hutchinson Auto Body Shop and Collision Repair will do whatever it takes to ensure you receive top-notch services at competitive prices. Our decades of experience, combined with constant training puts us ahead of the competition. Once you bring your vehicle to us, you can rest assured that we will take care of it with the utmost care and attention. We offer the following services:
Collision Repair
Collision repair can be a challenging affair for most service shops, but that is not the case at Hutchinson Auto Body Shop and Collision Repair. We understand how much you value and care for your vehicle, as well as the frustration to see it damaged due to a collision. However, that should not worry you. We are here to ensure you get the best collision repair services that your precious car deserves. With years of experience, auto body and collision repair are our specialization. When you bring your vehicle to our collision repair center, you can rest easy knowing that professionals are attending to it. By the time the repair process is complete, it will be hard to tell whether the vehicle was ever involved in a collision.
Frame Straightening
When a vehicle is involved in a collision, it's easy to assume there was no structural damage, since it's not noticeable unlike the body and the paneling. However, you should note that a collision can lead to a twisted or bent framing. Frame straightening is therefore important after a collision. If there was structural damage during the collision, the mechanical and suspension components would not work appropriately, leading to further strain on the engine. Furthermore, it can lead to uneven wear on the tires, as well as improper handling and control of the vehicle. Hutchinson Auto Body Shop can handle any damaged frame and straighten it. We use computerized technology to ensure the frame straightening meets the vehicle's original factory specifications. Once we have finished the frame alignment process, your vehicle will be safe to drive. Our frame alignment and straightening methods are powerful and accurate. We also use state-of-the-art measuring systems to ensure perfect alignment for all vehicles. Our frame straightening technicians are certified and thoroughly trained for straightening and alignment of all types of vehicles. We can only release your vehicle back on the road once we are sure the alignment meets factory specifications. Having your vehicle's frame restored to its factory specifications ensures optimum safety and protection.
Auto Glass and Windshield Repair
A windshield plays a vital role in a vehicle. Apart from protecting the vehicle's occupants from the elements, it also adds beauty and visual appeal to a vehicle. Therefore, if your windshield is cracked or damaged in any way, you need to have it repaired as soon as possible. A windshield repair is not as expensive as most people believe. Furthermore, if the crack or chip is less than six inches, then a simple repair will be enough. At Hutchinson Auto Body Shop, our trained windshield repair experts can handle almost all types of damage. We repair thousands of windshields every year. For larger cracks, we always advise our clients to go for a full windshield replacement, since a repair may not fix the problem completely. You also need to note that if left unrepaired for a long period, minor windshield chips can escalate into large cracks, thus requiring a full replacement - which will eventually cost more. We only use the highest-quality materials for all windshield repairs that we undertake. When you notice a small rock chip or crack in your vehicle's windshield, don't hesitate. One more crack can damage the entire windshield leading to additional replacement costs. Let us repair your auto glass as soon as possible, and we will save you both time and money.  
Bumper Repair
Your vehicle's bumpers should be in good condition at all times for various reasons. First, they absorb impact during a collision, thus minimizing the damage while protecting the vehicle's occupants. Secondly, bumpers contribute to your vehicle's exterior appearance. Furthermore, if they are damaged, they can lead to significant financial loss, especially if you intend to sell your vehicle. When it comes to bumper repair, we are the experts for the job. Having repaired thousands of damaged bumpers, we can easily tell if a vehicle requires a replacement or a repair. Most damaged plastic bumpers don't always require a replacement. At Hutchinson Auto Body Shop, we are experts in repairing all forms of bumpers. Our repair process is guaranteed to save you time and money. We use the highest quality materials during the bumper repair and restoration process. Once we have finished repairing the bumper, we will use computerized color matching technology, to restore their original paint. We repair all forms of damage, including scratches, scuffs, punctures, dents, cracks, and fading. If you are looking for bumper repair, we can supply you with a bumper, depending on your budget and preferences. Visit us today and let's start the repair process.
Paintless Dent Removal
For a fast and affordable repair for door dings, large dents, creases, and bodyline damage, paintless dent removal is the best option. It is more sustainable as compared to the traditional methods of dent repair and removal. Traditional methods use body filler and paint, which could negatively affect the vehicle's resale value. Apart from saving money and time, PDR is also an environmental-friendly method, since it doesn't require body fillers like traditional methods. When performing paintless dent removal, our technicians first identify an entry point, which gives them access to the dent. Creating an entry point requires careful removal of the body panels, tail lights, or even interior panels. Once our technicians gain access to the damaged area, they will then use dent removal tools to remove the dent. Our paintless dent removal technique is non-invasive, which means it will not affect your vehicle's original paint. Furthermore, it will maintain your vehicle's value. Apart from the financial benefits, PDR offers a faster turnaround time as compared to the traditional methods. Depending on the extent of the damage, you should have your vehicle back within a short period. Don't allow those dents and creases to give your car an ugly look. Bring it to us, and we will remove them immediately.
Auto Body Paint
Whether you have been involved in a collision or your car's body paint is fading after years of exposure to the sun, a good paint job is all it needs to restore its glory. Unfortunately, most people don't conduct proper research when it comes to auto body shops. They end up taking their vehicles to the shop that offers the cheapest services, in an attempt to save money. Well, if you were considering that option, then you should note that most of the service centers that offer low prices, usually use low-quality paint. Cheap and low-quality paint will eventually fade after a few months, leaving your vehicle in a worse condition than it was before the paint job. At Hutchinson Collision Repair, we take a different approach. We use high-quality paints, combined with color matching technology, to give your vehicle a great paint job. Cheap paints are notorious for frequent chipping and fading. That's why we always insist on high-quality paints in our auto shop. We know that the paints we use may cost a little more than what others are offering but long lifespan will compensate for that. There is no need for getting a paint job every other year, and that's what we try to avoid. By using top-quality paints, we guarantee that your vehicle will remain in great condition for many years. If you are in Kansas City and you are looking high-quality paint experience, visit Hutchinson Auto Body Shop and Collision Repair today.
Bring it to the Experts.
Our dedication to perfection and quality is the reason why we have remained in collision repair for all those years. Ensuring that your vehicle receives the best repair services in Kansas is our main motivation. From complex frame alignment to simple dent and scratches repair, we are up for any task that comes our way. We know that handling vehicle repairs after a collision can be a stressful experience. But don't do it alone. We are happy to relieve you of that stress. If your vehicle needs any form of body repair, bring it to us, and you will love our level of professionalism and expertise.