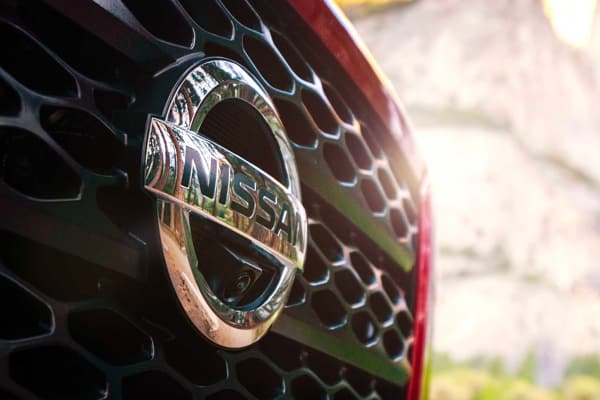 Get Approved
We'll work with you to get the car of your dreams, apply for financing now!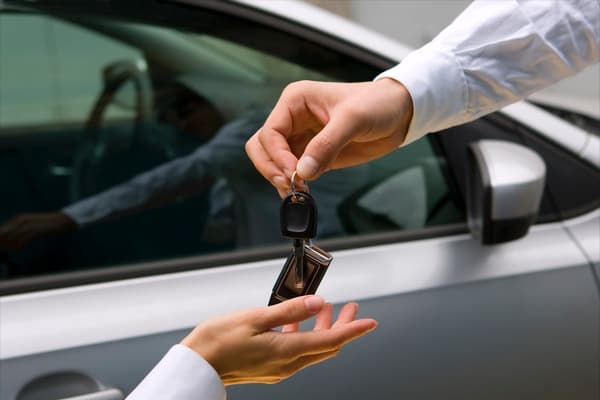 Sell Your Car
Looking to trade-in or simply sell your vehicle? Use our quick online appraisal tool to get an estimate.
Nissan
USED VEHICLES
Home of the Drive Forever worry free lifetime limited powertrain warranty. With multiple Conklin locations, we can move any used vehicle to the lot of your choice to view.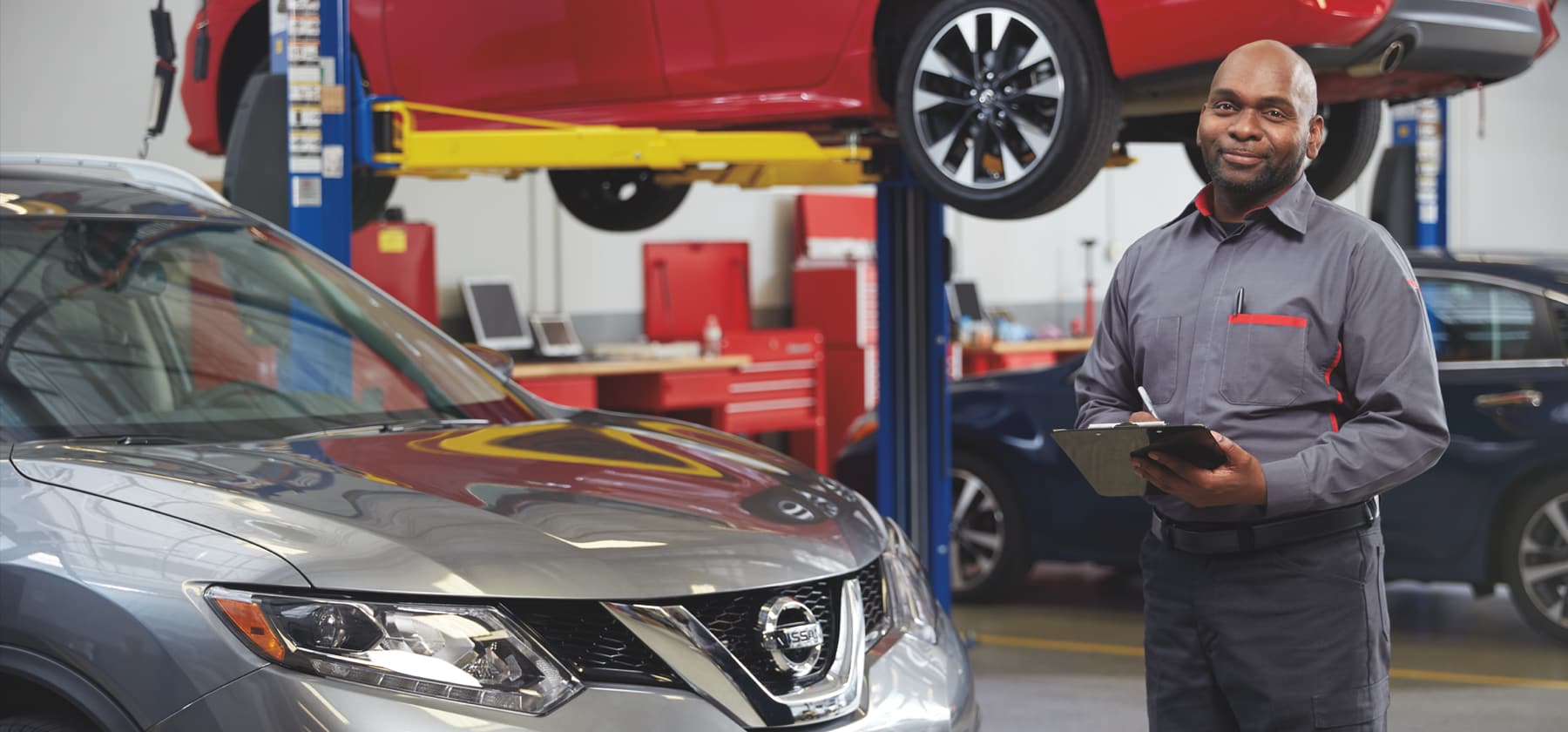 Conklin Nissan Hutchinson


Services All Makes

Whether you have a vehicle that needs to be fixed or simply need to bring one in for routine maintenance, Conklin Nissan Hutchinson's trained certified technicians are ready to help.
Discover Your Dream Nissan at Conklin Nissan Hutchinson - Leading Dealership in Kansas!
Car Shopping Made Easy
We're thrilled that you're considering Conklin Nissan Hutchinson near Wichita & Salina Kansas for your car-buying, -financing and -servicing needs. When you visit us, we'll introduce you to our stellar lineup of incredible new Nissan Cars, Trucks or SUV's, including the Nissan Ariya, Frontier, Pathfinder, Leaf, Kicks, Rogue, Altima or Sentra. We'll explore which entry in the Nissan lineup best fits your needs, wants, budget and lifestyle, expertly guiding you to a car that will meet your every wish. Our Nissan financing staff will then take the reins, finding you the perfect payment plan and ensuring you can take your chosen car home for a price that you love. It's all here at Conklin Nissan!
CONKLIN NISSAN DEALER SERVING HUTCHINSON, SALINA & WICHITA KANSAS AREA
Our new Nissan inventory offers a wide selection of vehicles that will meet the requirements of drivers from just about every walk of life. Whether you make your home in Wichita or Hutchinson, we're sure to have a vehicle for you. From the stylish Nissan Altima Nissan Maxima or Nissan Sentra sedans, to Nissan Murano or Nissan Rogue SUV to the family-friendly Nissan Pathfinder, you'll find what you need on our lot. We also offer an extensive selection of pre-owned Nissan models for you to choose from, so shopping on a tight budget never restricts your options. We even stock a variety of excellent pre-owned models from other top makes for the ultimate variety.
Long after you've driven off our lot, you'll keep coming back to Conklin Nissan Hutchinson. Why? Because our Nissan service center is staffed by an expert array of highly trained technicians who are always working hard to get your car in the best shape it can be -- and keep it there. Whether you come to us for regular maintenance or need to spend time at our Nissan body shop for more substantial repairs, we'll have your vehicle back on the road in no time. We also offer a variety of Nissan parts and accessories to help you customize your vehicle and do small repairs on your own.
When it comes to buying your next Nissan vehicle, there is only one dealership you should think of, and that is Conklin Nissan Hutchinson. We have a firm belief in the quality, safety, reliability, and efficiency of Nissan vehicles. We understand that there are plenty of places in Wichita, that you can buy a Nissan. You might be asking yourself, "why should I do business with Conklin Nissan Hutchinson?" The truth is, our customer-focused approach places us ahead of our rivals. It is all about our different approach.
When we say that customer satisfaction is our number priority, then we mean exactly that. It is an attitude that extends everywhere in our dealership. We don't believe in selling you a car and then sending you on your way. Instead, we see it as an opportunity to establish a productive relationship.
We are committed to providing the best automobile buying experience. We are your number source of new and pre-owned Nissan vehicles. Whether you are looking for a luxury SUV, or you just need a basic sedan for your daily routine, we have them all for you, at a great price. We are your go-to dealership; anytime you want to buy a Nissan. Visit us today and enjoy this amazing buying experience.
Our Service Shop
Are you looking for exceptional servicing and maintenance of your car? Then you are in the right place. We are committed to the highest level of precision and care possible. service for your Nissan is important. In fact, you should never postpone it. When you perform a low-cost maintenance now, you will avoid expensive repairs later. Once you bring your Nissan in for regular maintenance, you will give us the opportunity to identify the minor issues before they can develop into major problems. You can always rest easy knowing that we have your best interests at heart. We can undertake all forms of servicing and maintenance, including filter replacements, oil changes, tire rotation, and much more.
There are plenty of service shops in Wichita. However, we are proud to say that we have the most experienced technicians, to handle your car issues. Apart from that, we have the facilities and tools to ensure we do a perfect job. We don't try to cut corners or perform improper repair, just to get the job done. Instead, we always follow the appropriate procedure to get your Nissan back on the road. The way you value your car is the way we value our relationships with our customers. Just because we do an efficient job doesn't mean we are slow. Since we have the right tools and personnel to get the job done, we will always have you back on the road as soon as possible.
Parts keep your Nissan moving. Therefore, if something is broken or worn out, don't attempt to ignore their replacement. You should have the parts replaced as soon as possible, and that's why we are here for you. We have a parts department stocked with some of the most experienced professionals. They will get you any parts that you need.
You should also note that we only work with genuine Nissan parts. We also use these parts in all our repair and service work. You are therefore getting quality parts that Nissan designed to work with your car. We have one of the largest parts inventories in Kansas. However, in case any part is missing, we can place a special request. If you have any questions regarding servicing and parts, our service department is open. Send an email, give us a call, or even stop by in person. Hutchinson Nissan Dealership is here to serve you.
Top Rated Nissan Cars Dealership in Hutchinson, Kansas
Conklin Nissan Hutchinson is located on 1400 E 11th Ave, Hutchinson, Kansas. From Hutchinson Regional Airport (HUT) head north toward E 11th Ave, and continue onto E 11th Ave. Finally, continue straight to stay on E 11th Ave, and Conklin Nissan Hutchinson will be on the right. We are open Monday to Friday from 09:00-19:00, and Saturday from 09:00-17:00. For additional questions you can call us at (620) 662-4467 or find us on Yelp.
Local Points of Interest and News of Interest

Automobile Dealers Association of Kc

For many years, members of the Automobile Dealers Association of Greater Kansas City have donated to hundreds of charitable organizations and worthy causes. Whether it's as simple as sponsoring a Little League baseball team, donating thousands of dollars to hospitals and medical research, or providing educational scholarships, the dealers understand the importance of giving back to the community that supports them. They are delighted and honored to be able to do so. In the same spirit, the Association has established its own charitable foundation, appropriately named the Automobile Dealers of Greater Kansas City Charitable Foundation. The Foundation is currently working to fulfill its mission by providing much-needed support to local nonprofit organizations through grants and sponsorships. It is also assisting individuals through scholarships and an emergency assistance fund.

Source: http://kansasdealers.org/

Location: 11863 W 112th St Brown and Gold Office, Overland Park, KS 66210, United States 6.5865389, 3.3992443

Map: https://goo.gl/maps/SXHkzCHqi7cswus57

Kansas Automobile Dealers Association

On October 26, 1932, sixty-eight dealers gathered at the Jayhawk Hotel in Topeka to form a state motor car dealers association with the goal of promoting better business conditions for those in the automobile business. This date marks the establishment of the Kansas Automobile Dealers Association (KADA), a political, economic, and educational organization founded for Kansas dealers, by Kansas dealers, and still managed by Kansas dealers, with the goal of protecting the interests and increasing the value of automotive dealerships across the state. Kansas' auto dealers are committed to constantly improving their business practices and ethics in order to maintain fair competition and better serve customers. KADA recognizes that motor vehicle dealers are the backbone of the American automobile industry and an important part of the Kansas economy, and thus strives to make Kansas dealers the strongest dealers in the country.

Source: http://kansasdealers.org/

Location: 731 S Kansas Ave, Topeka, KS 66603, United States 6.5865389, 3.3992443

Map: https://goo.gl/maps/LWPnqGCcPzVE95J19

Cars 4 Heroes

For millions of Americans, the availability of public transportation determines their ability to access jobs and medical care. Many of those people either live outside the range of public transportation or the places they need to go are outside of public transportation zones, forcing them to miss out on those opportunities. Making them walk for miles to get where they need to go. We've been addressing that need since 1996. Other charities may sound similar to ours, but we differ in one significant way. The cars that are donated are returned. We do not accept donated cars, sell them, and then buy other cars to give away or simply give people money to buy a car; instead, we distribute what is donated. Now, not every car donated is roadworthy or may require extensive repairs, and those vehicles are sold to fund the repair of other vehicles.

Source: https://www.cars4heroes.org/

Location: 19663 Linwood Rd Suite B, Linwood, KS 66052, United States 6.5865389, 3.3992443

Map: https://goo.gl/maps/FFmc5oy2kaQWxXCM7

Uncle Sam is encouraging you to purchase an electric vehicle by offering a $7,500 credit, provided you and the model of your choice satisfy certain conditions. The incentives for buying electric automobiles got an extensive modification on January 1 as part of President Biden's sweeping climate legislation that was recently approved. However, the new regulations are complex and could alter again in March. Therefore, this guide contains all that you need to understand regarding the federal tax credit related to purchasing an EV or plug-in hybrid in 2023, and includes up-to-date FAQs from the IRS in addition to pricing info from Tesla. This will be a game-changer for the industry and will allow more people to purchase EVs in America, thus making our transportation system more sustainable.

Source:https://kansaspublicradio.org/npr-news/npr-news/2023-01-07/buying-an-electric-car-you-can-get-a-7-500-tax-credit-but-it-wont-be-easy